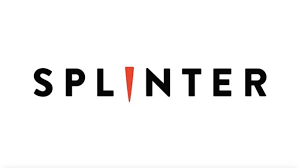 Fusion's Mariana Atencio has been reporting on the increasingly violent protests that have been sweeping across Venezuela over the last few weeks. Atencio is from Caracas, the capital, and this is the first time she has been back for reporting in over a year.
Here she shares some of her experience, and the conversations she's had with student protesters, parents, and those caught in the middle.
Before the sun rises in Caracas, you can already see lines outside the supermarkets, even in upper class neighborhoods. Venezuela has experienced huge product shortages in the last few months. Butter, milk, chicken, cooking oil and flour are the hardest items to find. There's also a big shortage of toilet paper, so I've been carrying a roll in my purse for the crew.
The official exchange rate is a dollar for 6,30 Venezuelan Bolivares, but the black market exchange rate is 87 Bs. That makes for more than a 1,000% difference between official and backdoor ways of navigating currency exchange. This made for some confusion when one of our producers, Jesus Ayala, was trying to pay for our hotel.
Dr. Jorge Hernández works in Salud Chacao, the only free hospital in the area where the protests have occurred. He told me about how last week he watched a student die from a bullet wound to the head.
I have met countless student activists in the streets, like newfound friends Melanio Escobar and Laura Solórzano. They have been keeping track of fellow students who have been detained by the police. When they get a name of someone who has been arrested, they help communicate what has happened to the families, and help put them in touch with lawyers.
Melanio told us about how he is dispersing this vital information on Twitter and about why people care so much about those who get detained.
Laura has started publishing the names and statuses of detained Venezuelans on her blog. At the time that we were talking, she estimated that she had coordinated with the families and lawyers of about 45 detainees.
But the true pulse of the protests can be felt after nightfall.
Plaza Altamira functions like Venezuela's Tahrir Square, where students meet at night to discuss the next day's protests and keep the revolt alive. Students there told me that they use it as a base to organize, as well as for distributing basic medical supplies and improvised teargas remedies like Maalox and vinegar.
But you would never know of what is going on in the streets if you were only watching TV. Our crew stopped by a popular cafe where we caught a glimpse of what the state controlled media outlets were focusing on. Hint: there was barely a word on the tear gas being lobbed at protesters just a few blocks away.
Before our crew hits the streets, our cameramen suits up like he is going into a war zone.
The funeral of opposition member Robert Redman, who was killed during protests last Wednesday, was a reminder that you can never be too safe out there.
Mariana Atencio is a globetrotting host and correspondent at Fusion. She is a Peabody, Investigative Reporters and Editors, and Gracie award-winning journalist covering stories that matter to real people.